I have been such a bad "mommy" photographer lately. I keep my camera tucked away, and often forget to photograph the most special little ones in my life!! My new years resolution is to photograph our daily life more, and blog about it. I have to say I love my girls (and maybe will soon get to love a little boy?) so much, and really want to capture each moment of their lives. I have got to be better about it. You know the saying, "The cobbler's children have no shoes?" Well if I'm going to be a "cobbler" my kids better have nicer shoes ;) Ha ha.

We spent a weekend at my parents celebrating my sister's 27th birthday (and Tracy, I had a 5 year old and was pregnant at 27, just putting it out there). I made Tracy an Apple pie for her birthday. This time I used a little bit of cornmeal in the crust, sooooo delicious! I'll share a pic or two of the pie, and even the recipe sometime soon as well. The pie was easy to photograph, but Clara on the other hand was not. She really is a pill to capture in a photo. It took myself, my mom, my dad, Chris, Tracy and my brother in law Brandon all working together so I could snap a few decent frames of this 18 month old (adorable) stinker! So now finally I can share some updated photos of my baby. She only has a couple more weeks (days?) of the title "baby", so I've been using it liberally with her. I overheard Madeline tell her, "Pretty soon you aren't going to be the baby anymore, and won't get all the attention." I think this will be a day for Madeline to celebrate; maybe with more Apple pie?

Cheers,
jewels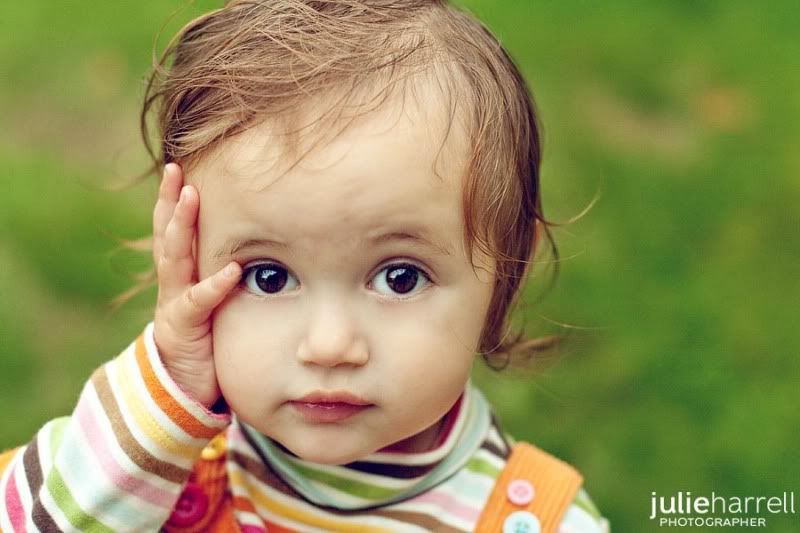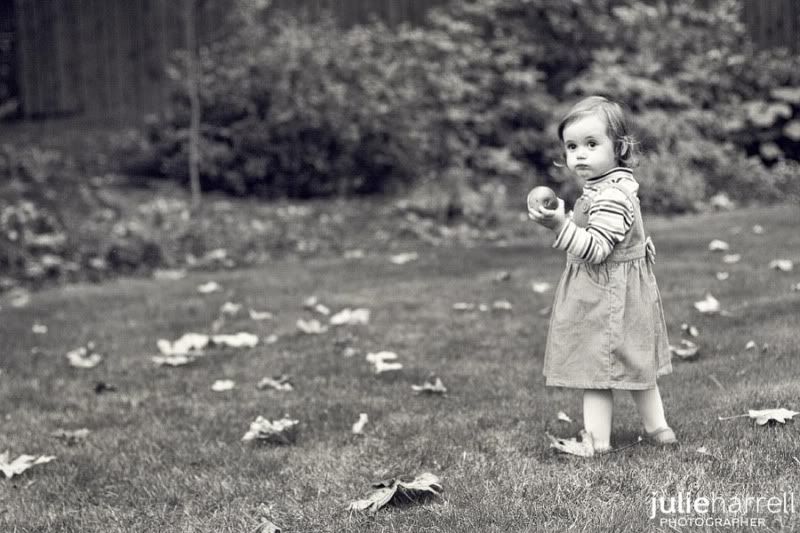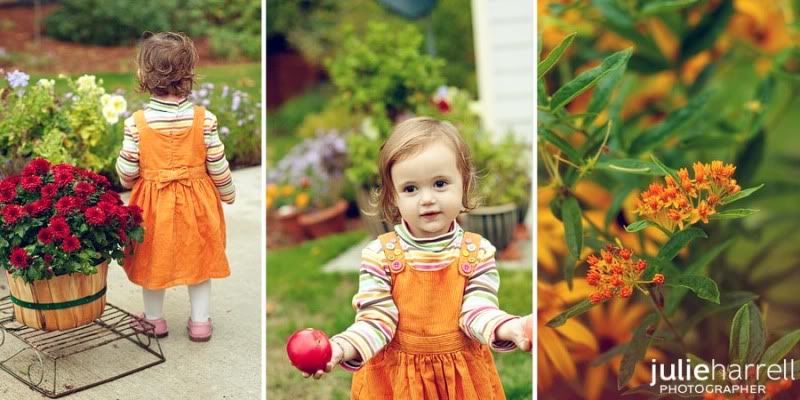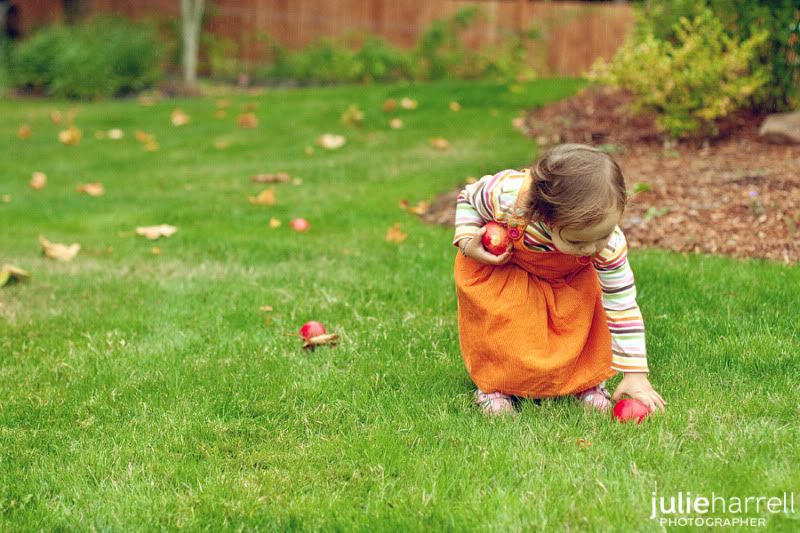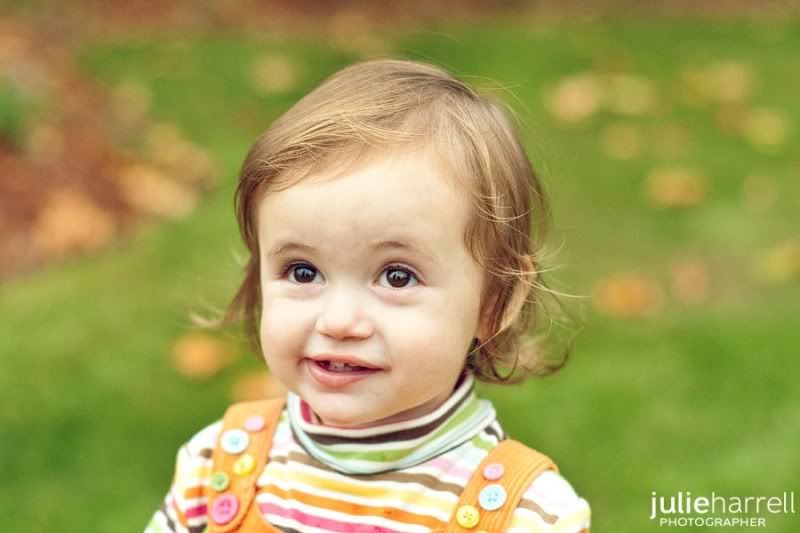 OUTAKES: There will be tears, its the Clara way.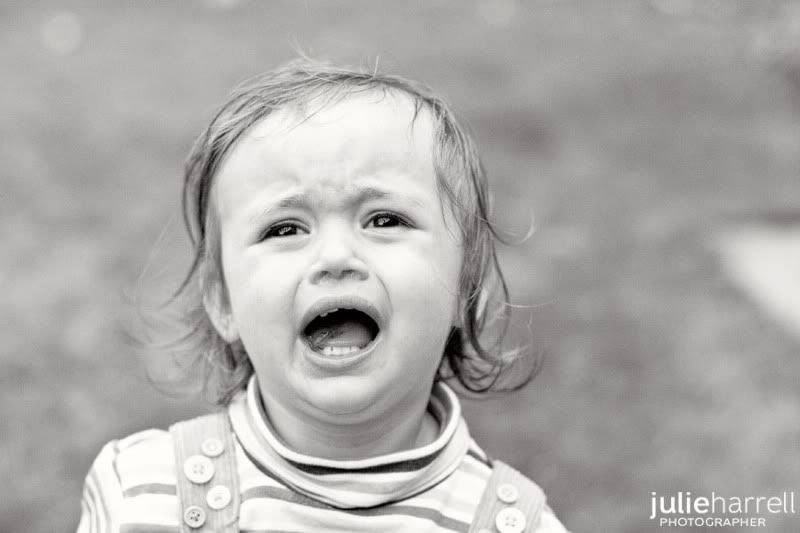 And of course the apple pie :)